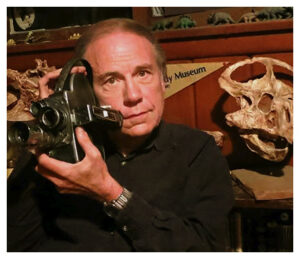 Donald F. Glut has been professionally active in both the entertainment and publishing businesses since 1966.
Glut has had a long and varied career. He has been a musician, actor, film director, executive producer, photographer, magazine editor, and copywriter, but is mostly known for his long career as a freelance writer.
He has authored approximately 80 fiction and non-fiction books, also motion-picture scripts, TV scripts (live action and animation, network and syndicated), comic-books, short stories, articles, music, and theatrical presentations. In the course of his career he's been involved with such popular franchises as The Monkees, Tarzan, Spider-Man, Star Wars. Transformers, Captain America, G.I. Joe, Vampirella, Masters of the Universe, The Flintstones, Jonny Quest and others; and created original comicbook characters and features for Gold Key, Marvel and DC.
Don may best be known for his novelization of the movie The Empire Strikes Back (Number One Best Seller for almost two months, having sold millions of copies, still in print — and read — today).
Always busy, Donald F. Glut currently executive-produces, writes and directs "traditional-style" horror movies — featuring iconic monsters — for his company Pecosborn Productions and writes horror-comics scripts for Shudder and Vampiress Carmilla magazines (for which he is also Associate Editor).